Writing
S J Watson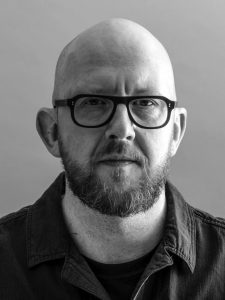 S.J. Watson is the award-winning author of the international bestsellers Before I Go to Sleep, winner of the Crime Writers' Association Award for Best Debut Novel and the Galaxy National Book Award for Crime Thriller of the Year, and Second Life. He was born in the Midlands and studied physics at Birmingham University, later working as an audiologist in the NHS. He now lives in Brighton. The film adaption of Before I Go to Sleep, directed by Rowan Joffe and starring Nicole Kidman and Colin Firth, was released in 2014. S.J. Watson's latest book, Final Cut, was published in August 2020.
---
Rowan Coleman
Rowan Coleman is the Sunday Times bestselling author of fourteen novels, including the Richard and Judy pick The Memory Book and the Zoe Ball ITV Bookclub pick The Summer of Impossible Things. She has previously taught for Faber Academy and The Guardian as well as regularly leading retreats.
During the retreat you'll be able to attend structured workshops with Rowan, have a chance for one -to-one critiques and time to write and share your work.
---
Jo Thomas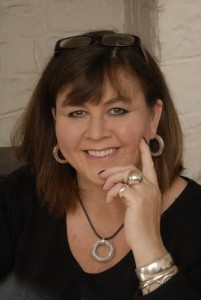 Jo Thomas worked for many years as a reporter and producer, including time at Radio 4's Woman's Hour and Radio 2's The Steve Wright Show.
Jo's debut novel, The Oyster Catcher, was a runaway bestseller and won both the RNA Joan Hessayon Award and the Festival of Romance Best eBook Award. Her recent book Escape to the French Farmhouse was a #1 bestselling eBook and in every one of her novels Jo loves to explore new countries and discover the food produced there, both of which she thoroughly enjoys researching. Jo lives in Pembrokeshire with her husband and three children, where cooking and gathering around the kitchen table are a hugely important and fun part of their family life.
Join Jo for a author led writing retreat. You'll meet with Jo on the first full day and talk through your writing aims for the week, what you're working on, what's holding you up, what you want to get done. Whether you're there to get words down on an existing project, working out a storyline, where to start or finding a fresh idea. Jo will help you find your focus and get words on the page. They'll be an individual one to one sessions during the week to talk through where you're up to for those that want it and a final round up to work out where to go from here. Jo will be on hand for writing worries throughout the week.
'We'll get words on the page whilst enjoying a slice of French life, the market, lunch out and a glass or two of wine.'
---
Cal Moriarty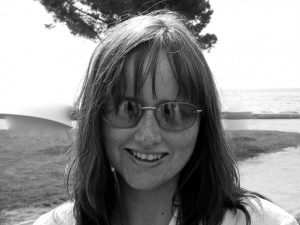 Cal Moriarty is an award-winning screenwriter, director, producer and novelist. She was awarded by the Writers Guild of Great Britain for her exceptional encouragement of new writing in the U.K. Cal is the only European screenwriter to have been selected for the prestigious Hollywood Blacklist Labs with whom she is developing her feature BURN EVERYTHING. In the past few years, Cal has introduced millions of pounds worth of talent to agents and publishers and is always on the lookout for writers and creatives she can work with or recommend to others. Her debut as feature director is GONE, which shoots in Cambridge in early 2017. GONE is the first film in a planned horror franchise for which Cal has teamed up with best-selling social media crime writer Angela Clarke who she met when Angela attended one of Cal's courses in 2016. Cal's second novel, Ten of Swords is due out with Faber in 2017. Her third novel, Death in Wonderland, has her detective creation rookie LAPD detective Marty Sinclair, at the behest of a world famous actor-in-exile, investigate the suspicious death of Marilyn Monroe.
Click here for Cal's: Website
---
Julie Cohen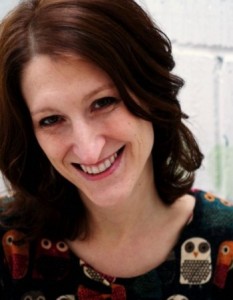 Julie Cohen writes emotional, character-driven women's fiction novels. She's written twenty-one books under her own name and pseudonyms, ranging from women's fiction to romantic comedy to erotic science fiction. Her work has been translated into fifteen languages and sold well over three quarters of a million copies worldwide. Her novel DEAR THING was a Richard and Judy 2014 Summer Book Club selection. Julie is also an experienced teacher, recently leading writing courses for the Guardian, Random House, and the V&A Museum; in 2013 she was nominated for a Festival of Writing Industry Award for her teaching. Her latest books are WHERE LOVE LIES (paperback February 2015) and THE FALLING MOMENT (hardback April 2015), both published by Transworld.
Click here for Julie's: Website | Twitter
---
Sue Moorcroft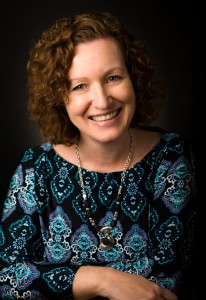 Award winning author Sue Moorcroft writes romantic novels of dauntless heroines and irresistible heroes. Her short stories, serials, articles and columns have been published in magazines and anthologies around the world. Sue's regular columns appear in Writers' Forum magazine, where she's the head judge of the fiction competition. Her credits as a tutor include University of Leicester, the London School of Journalism, adult education and various residential or one-day courses. She has written distance-learning courses and is the author of Love Writing – How to Make Money From Writing Romantic and Erotic Fiction. A long-time committee member of the Romantic Novelists' Association, Sue has edited two of their anthologies of short stories and takes up the post of vice chair during 2013.
Click here for Sue's: Website | blog | Twitter | Facebook
---
Veronica Henry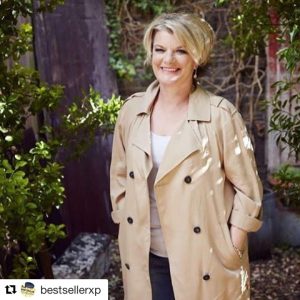 Veronica Henry was a screenwriter for some of our best loved dramas including Heartbeat and Holby City before turning her hand to fiction.
She has since written over twenty bestselling novels, including the Beach Hut series and A Night on the Orient Express, which won the Romantic Novel of the Year Award. Her latest novel Thirty Days in Paris, is published 13 April by Orion Books.
On this retreat she will reveal her own time-honoured tricks for getting the words out of her imagination and onto the page, and share her writing process from the very first lightbulb moment to the final polish.
Click here for Veronica's: Website | Twitter
---
Clare Mackintosh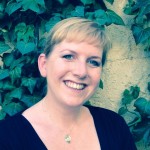 Clare Mackintosh spent twelve years in the police force, including time on CID, and as a public order commander. She left the police in 2011 to work as a freelance journalist and social media consultant, and now writes full time.
Clare's debut novel, I Let You Go, was a Sunday Times Bestseller and the fastest selling title by a new crime writer in 2015. It was selected for both the Richard and Judy Book Club and ITV's Loose Women's 'Loose Books'.
Click here for Clare's: Website | Twitter | Facebook
---
Anne Booth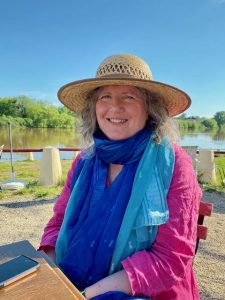 Anne Booth writes highly acclaimed children's fiction and picture books and is known for the exceptional warmth and authenticity of her writing.
She has MAs in Children's Literature and in Creative Writing and has published 24 children's books so far, with more to come. She is published with Puffin (Penguin), Nosy Crow, OUP, Lion, Tiny Owl, Templar, Egmont (FarShore) and Catnip. Her books include picture books, illustrated series books for 5-12 year olds and 7-9 year olds and novels for 9-12 year olds. She has taught Creative writing at university and in adult education classes.
Recent highlights include picture books A Shelter for Sadness (Templar) illustrated by David Litchfield and Bloom (Tiny Owl) illustrated by Robin Wilson-Owen. Her latest picture book was published by Puffin Books in January 2023 and is called 'I send you a Hug', illustrated by Åsa Gilland
Anne's middle grade novel Girl With a White Dog was shortlisted for the Waterstones Children's Book Award. A recent Toppsta reviewer of that book, aged 13, wrote of Anne: "Uniquely thoughtful people like her who help us to reflect on the world are those destined to change it."
Anne also writes novels for adults.
---
Painting
Lynn Bushell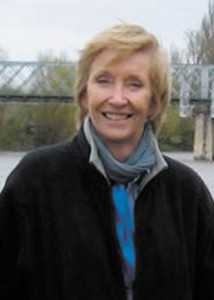 Lynn Bushell studied Art History and Philosophy at Edinburgh University and Fine Art at Edinburgh College of Art. She has taught in London at Hornsey College of Art and Middlesex University and is a tutor for the Arts Faculty of the Open University.
She has had solo exhibitions in London's West End and her work can be viewed on on the websites of The Government Art Collection and Highgate Fine Art. She now lives in Normandy where she exhibits annually and runs courses in art and art appreciation.
Click here for Lynn's: Website
---
Mo Folkes-Miller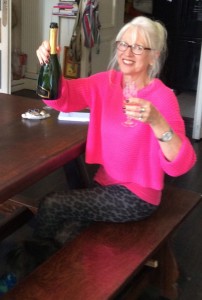 I was born in Burgh Castle, Norfolk in 1947 …..Studied Art, English and physical Education at Loughborough College (Now Loughborough University) Leicestershire in the 1960's and followed a career in teaching….in UK and Gibraltar.
In the years to follow …to keep food on the table I worked in several varied, interesting and haphazard jobs including: cleaning, supply teaching in London, bar work, office work, modelling, night club hostess (Saint James) fitting in painting whenever I had the time and energy.
Moved to France in the late 80's with my family, bought a fabulous house there and the local hotel……hysterical 5 years……
Moved back to UK (Suffolk) in 90's .
Opened The Folkes-Miller Fine Arts gallery in Long Melford in 2005 where I was amazingly fortunate to represent some of the finest artists around….local and international (I also showed my own work here)
I held weekly adult painting classes in the gallery too……wonderful groups of very special people…..fond memories of that time.
I am now in the process of house hunting in France again ……….
Click here for Mo's: Website
---
Photography
Jos Kuklewski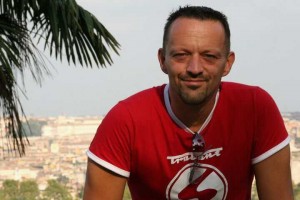 Jos Kuklewski is a freelance photographer based in the Netherlands who covers a wide variety of photography topics. He does reportages (previously in China and Mongolia), theatre-scenephotography, studio and outdoor portraits, weddings and events. He loves to step out of his comfort zone to pick up on new techniques and work out new ideas for the sake of beautiful photographs.
He frequently stages and organizes his own photoshoots for his portfolio.
His work is frequently exhibited in the Netherlands and in London. At a group exhibition in Bologna in 2013 he received the "premio Bertelli" award for his work on show.
For the course he has planned in Castillon, he would like to coax participants to think out-of-the-box and let go of the 'automatic-mode' of their camera to take their photography to another level.
Click here for Jos's: Website
---
Asher Svidensky
Asher Svidensky is a freelance documentary photographer and frequent traveler in the Mongolian steppe and north Asia. He writes and publishes many articles about the world of documentary photography and the various cultures he has documented. Since Asher started his career as a military photographer in 2008 his considerable body of work has been presented on the BBC and has also been exhibited and published in magazines and newspapers around the world such as National Geographic (USA), The Times (UK), Daily Mail, Metro, GEO (Germany& France), AD (Netherlands) and many more.
Click here for Asher's: Website
---