Jo Thomas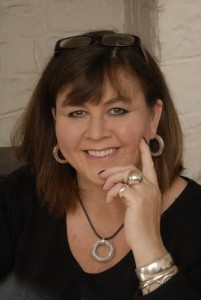 Jo Thomas worked for many years as a reporter and producer, including time at Radio 4's Woman's Hour and Radio 2's The Steve Wright Show.
Jo's debut novel, The Oyster Catcher, was a runaway bestseller and won both the RNA Joan Hessayon Award and the Festival of Romance Best eBook Award. Her recent book Escape to the French Farmhouse was a #1 bestselling eBook and in every one of her novels Jo loves to explore new countries and discover the food produced there, both of which she thoroughly enjoys researching. Jo lives in Pembrokeshire with her husband and three children, where cooking and gathering around the kitchen table are a hugely important and fun part of their family life.
Join Jo for a author led writing retreat. You'll meet with Jo on the first full day and talk through your writing aims for the week, what you're working on, what's holding you up, what you want to get done. Whether you're there to get words down on an existing project, working out a storyline, where to start or finding a fresh idea. Jo will help you find your focus and get words on the page. They'll be an individual one to one sessions during the week to talk through where you're up to for those that want it and a final round up to work out where to go from here. Jo will be on hand for writing worries throughout the week.
'We'll get words on the page whilst enjoying a slice of French life, the market, lunch out and a glass or two of wine.'
Course Details
Start Date 21st April 2023
End Date 27th April 2023
Price £1100